OEM/ODM: Bluetooth Fat Scale App Service, Upload Measurement Data to Cloud Server
We support OEM/ODM of smart products. For this scale the MOQ for OEM branding is 1000pcs. This scale has another model with WIFI connection, please check our website for another model.
We also support ODM: add Bluetooth or WIFI module to other scale model the client designated. Please contact with our experienced sales for further information.
Specification of the Bluetooth fat scale:
▶Measure Capacity:5.0-180.0kg
▶Bluetooth: BLE 4.0
▶App: IOS and Android APP available
▶Battery: 3*AAA batteries
▶Display: 75*35mm LCD
▶Platform: Tempered Glass Top + 2pcs of Stainless Steel Electrodes
▶Size: 300*300*25mm
▶Weight: 1.6Kg/pc
▶Color: White (OEM order can customize)
▶Intelligence:
Connect, Start & close automatically, Low battery alarm, Overweight alarm, Bioelectrical Impedance Analysis, Data Saved to Dloud Storage (Need to open the Bluetooth on the smart phone and open the fat scale APP when measuring every time. If feel unconvenient, please choose WiFi version).
▶Instruction:
Accurate measurement;
Bluetooth: BLE4.0;
8 Body Composition Data;
History curve analysis;
Measurement data automatically uploaded to server and displayed on APP.

Package info:
▶Colorful Box Ssize: 340*325*40mm
▶Package: 10pcs
▶Carton Box Size: 430*350*340mm
▶Gross Weight: 19kg/carton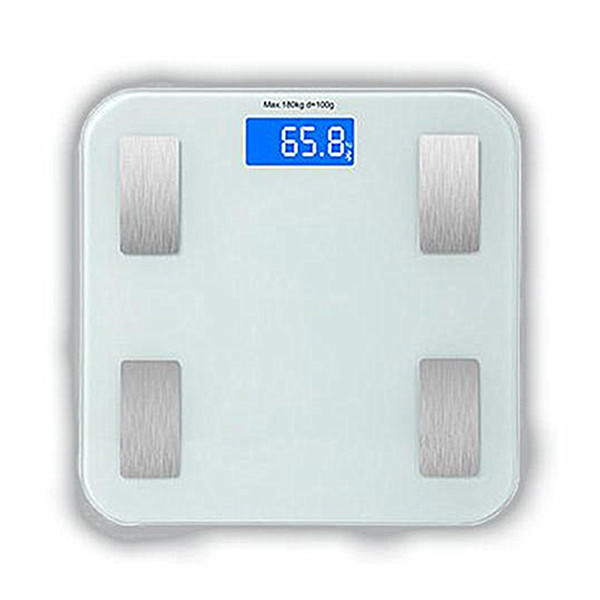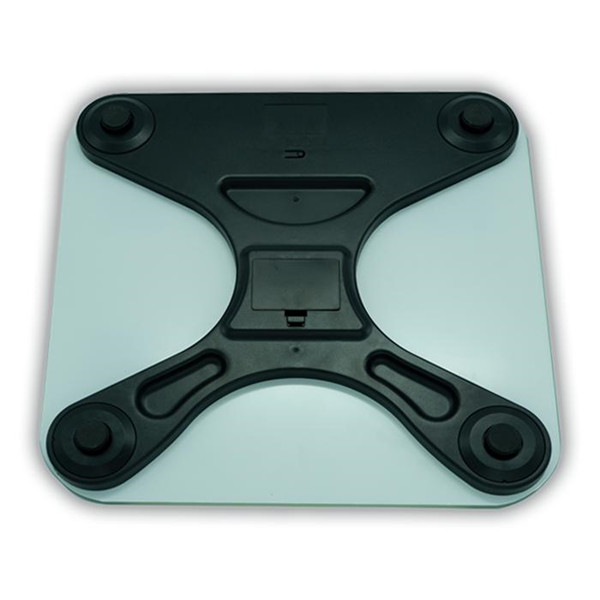 App for the measurement data display: